Winter carping in France is a so under- rated but I have found this time of year to be the most productive time to catch big carp. Climate change is certainly taking a big effect on carp feeding throughout the year. The summer season seems to be getting longer and hotter and this is definitely taking its toll on carp habits from feeding to spawning. You only have to look at this year when carp were prepared to spawn as early as April. Spawning would normally occur in May or June, when natural food is at its most abundant as the carp need to have a large feed in order to be in optimum condition.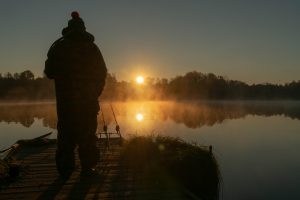 However, for the last couple of years despite the cold, carp have been seen as early as February showing and feeding. I have taken advantage of this landing catches of big carp in February rather than later in the spring months. For those anglers who have chosen to fish in the summer months their catches appear to have declined because the water temperatures have risen which has led to lower oxygen levels and subsequently the carp are then more lethargic. This in turn has caused reduction in their feeding. In these circumstances lakes with aerators which support the carp are the angler's best choice. Of course, when the spring and summer seasons have altered then the knock-on effect is that if you are choosing to fish in the Autumn you are best to go in October or November rather than in September.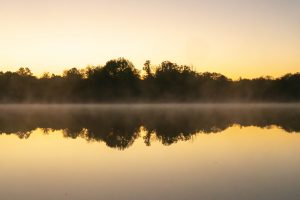 This has many implications for the lake owners as they really need to stay open later in the year, as many close in October. All these changes require careful adaptation to your fishing including both changes to your methods and the tackle you use. Here are my  top tips for your winter carping in France. Firstly, is choosing the right venue. For milder winters, you need to be looking in the South West region for example areas like Limousine, Breme or even further down.
The eastern areas of France at this time can still be subject to easterly air flow which will slow the fishing. Also, in the South West the lakes are shallower due to dammed streams. Even in February you might be lucky with a warm day but be warned you will then experience very chilly nights. But do not let this worry you I have even caught fish fish in temperatures as low as minus seven. The lakes I tend to look at are ones that hold good stocks of carp from twenty pounds to sixty pounds with an average weight of 35 lbs. lakes like these hold young fish that tend to feed more readily and make the large carp compete with them.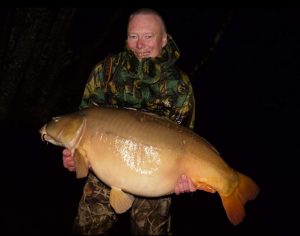 Secondly Also, I have found that travelling is also better on the French roads down to these regions as this time of year can be quiet. Ferries or tunnel are cheaper than the normal time anglers tend to do their journey. I always travel the day before so when I turn up at the lake I feel fresh and I am more alert if I did try to drive in one go which does affect you physically and mentally. Hotels are cheap and often only cost around 25 euro each for a twin room. Having a good meal and breakfast also helps so you are ready to set up at the lake without that tiredness that will all have done on these trips and fish the first night waiting for that first carp of the session.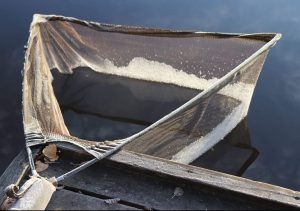 My third tip I think this is the most important one is to do your research on the lake and keep monitoring the venue through Facebook and the website. I record and watch where the fish come from with regard to swims what bait seems to be working particular the time you will be at the lake. I also look at where my target fish came from and this helped me catch the lake largest specimens consistently from the lakes I have chosen for example I have caught jo jo from badger's holt a few times and the big common from the same lake. I knew exactly what bait I was going to use plus the rig I am going to use and the area they often seen or get caught from. Another example cut tail from Moulin de mee I have nailed her twice on two different trips last year but on the same rig, bait and exactly the same spot.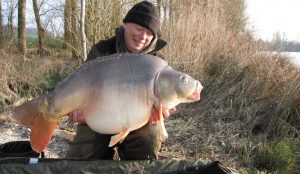 I have had this carp over 8 times. I do tend to fish the same venue for a few times before moving on to gain every bit of knowledge so I can catch all the known big residents. Even though I record and monitor I don't share this information as I have done the work with the others who I go with plus because I take care the bookings and organise everything I always have the first choice selfish maybe but that's the way it is!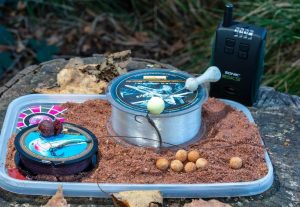 Fourth tip Because you are going during the colder months I am really particular on the bait I chose to take and l do love 10 mm boilies early winter and late winter these are fantastic as I have found they hold carp and not used by many anglers. Also, maize is a good bait in late winter over cold-water pellet which most lake owners will feed during the closure period or if they stay open they will feed maize and pellet. I have found coppens intensive pellet to be excellent during these times of year. Boilie wise Mainlinebaits link and Hybrid have served me very well but also mixing them together.
My hookbaits are soaked in Musti-stim and I prepare these 4 days before I leave. Hookbaits I will carry special pop ups and wafters in different sizes and difinatly mainlinebaits toppers.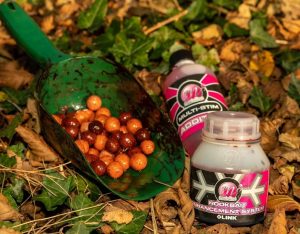 Fifth tip When I go fishing in late winter my rigs will be made with long hairs with 52mm being my usual set up. These are made using my favourite semi stiff material with PB products jellywire. I am so confident with this hook link that I rarely change. Hook wise I will be using jungle hooks size 6 barbless or crushed barbs. All these hooks comply with the rules at the venues I am fishing at the moment. The length of rig is usually around 15 cm. The mainline tends to be PB floro line due to lake water being crystal clear. Early winter I would prefer to fish popups due to leaf matter and the amount of chod that will be around. I stilI use my favourite hook link and jungle hooks fish as a Multi rig but in these conditions, it is mixed with shrink tube over the hook eye to hold it in place. Also, I want my pop up to slowly sink to the lake bed. Due to amount of debris still around the lakes at this time the water will inevitably still hold some colour. In these instances, I would not use floro but PB control 24 lb bs control which really sinks well.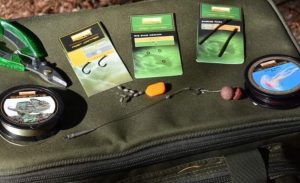 Sixth tip This is important be prepared for all sorts of weather as if you get this wrong you won't fish well. When selecting your Bivvy make sure you go with a twin skin in case you get the beast from the east. A good quality sleeping bag is a must as is clothing that is both wind and water proof. I carry caps and woolly hats for all scenarios. Another thing to remember is a good insulated bag for your phone as if it freezes it won't work or keep charge. Bait boats need to have a cover over them to stop the damp plus the handset needs to be put into a bag and not on the bivvy floor as you will lose signal on your boat and limit the range. This is a common problem and often the reason why boats fail but if properly protected they will keep going.
My last tip When I arrive at the venue I make sure I walk around the lake and watch the water in order to prepare my plan. I check where the sun penetrates the lake, especially in shallow areas in early winter as the carp will move quickly to these spots. I double check all my weather apps so I know I am in the best swim and reflect on the recordings I have made throughout the year. If you have to draw for swims never make a comment even though they maybe your closest friends. Even If you come out lower you could still end up with the swim you really want. It's amazing how some anglers chose the nearest swim to the lodge and where they can unload easy without the need to walk far. This is just laziness and can hamper your chances of success. Once in your allotted swim never set up straight away but watch the lake with no lines. It is amazing how many carp you see in these early stages if your careful. I never rush when setting up and keep an eye all the time on the spots I plan to fish. To summarise winter fishing can be fantastic with great opportunities to catch those bigger fish. Using the tips above has given me plenty of fish to 81 lb and lots of fifties and sixties.
I have had many big hauls throughout the winter months so why not try it? It certainly gets me excited visiting France during this part of the season. Keith Williams