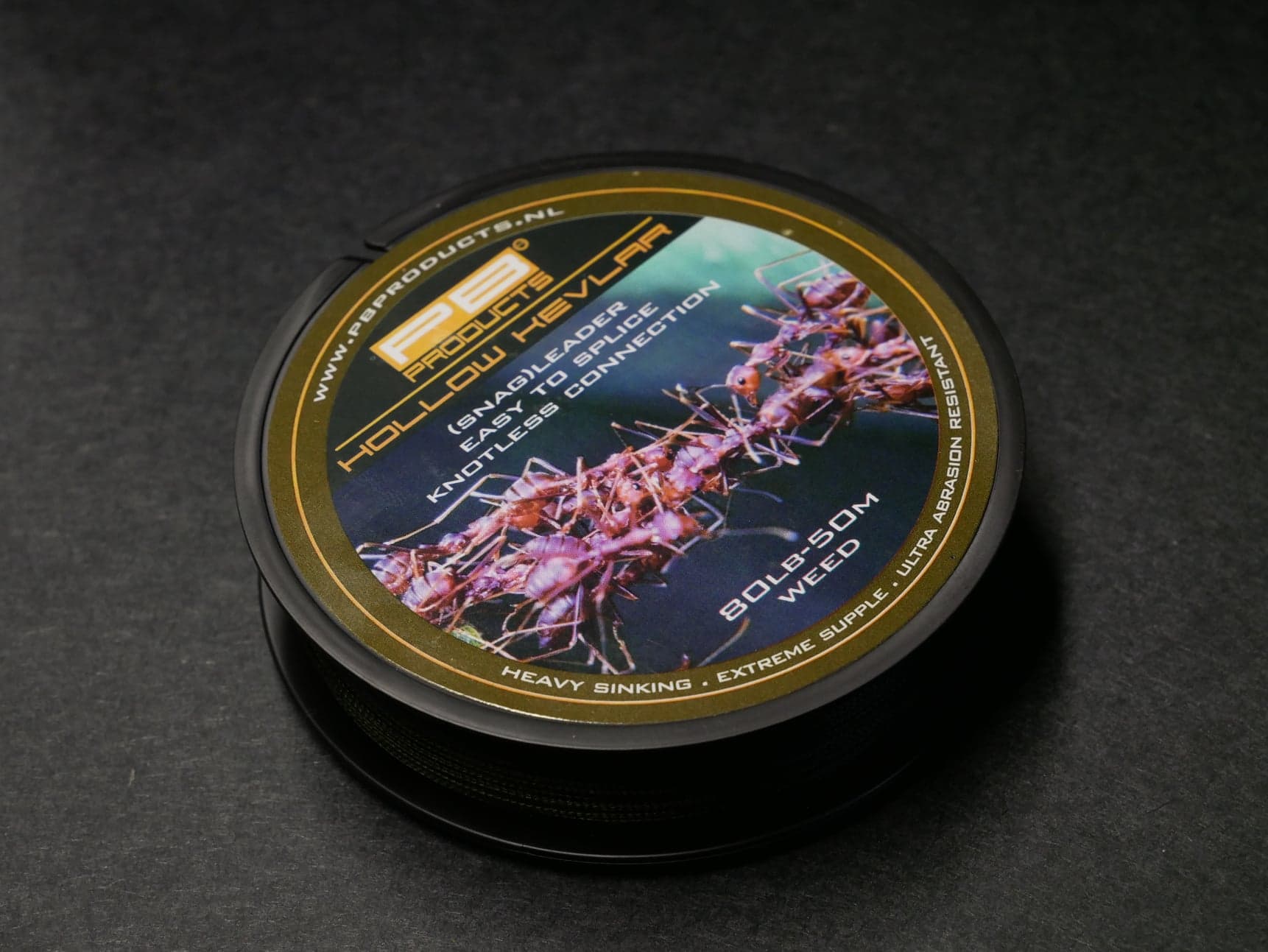 PB Products Hollow Kevlar
THIS MATERIAL IS CONSTRUCTED USING KEVLAR MATERIAL , MEANING SUPER ABRAISSION RESISTANCE MATERIAL , VERY TOUGH ALSO VERY EASY TO SPLICE
NOW HERES THE INTERESTING PART
WE HAVE BEEN USING HOLLOW KEVLAR ALONGSIDE OUR SILKRAY LEADER AND WE CAN CONNECT THESE TWO PRODUCTS WITHOUT ANY KNOT AT ALL (KNOTLESS CONNECTION) ANOTHER INDUSTRY FIRST COMING FROM THE INNOVATION THAT IS PB PRODUCTS
WE HAVE FOUND THIS MATERIAL TO BE A PERFECT CHOICE TO USE AS A HOOKLINK FOR THOSE EXOTIC TRIPS OVER TO THAILAND OR HUNTING THEM BIG CATFISH
VERY TOUGH
HEAVY SINKING
NO MEMORY
EASY TO SPLICE
KNOTLESS CONNECTION
80LB BREAKING STRAIN
50M SPOOLS
PLEASE SEE THE VIDEO TO SEE HOW THE KNOTLESS CONNECTION IS DONE
watch CLICK HERE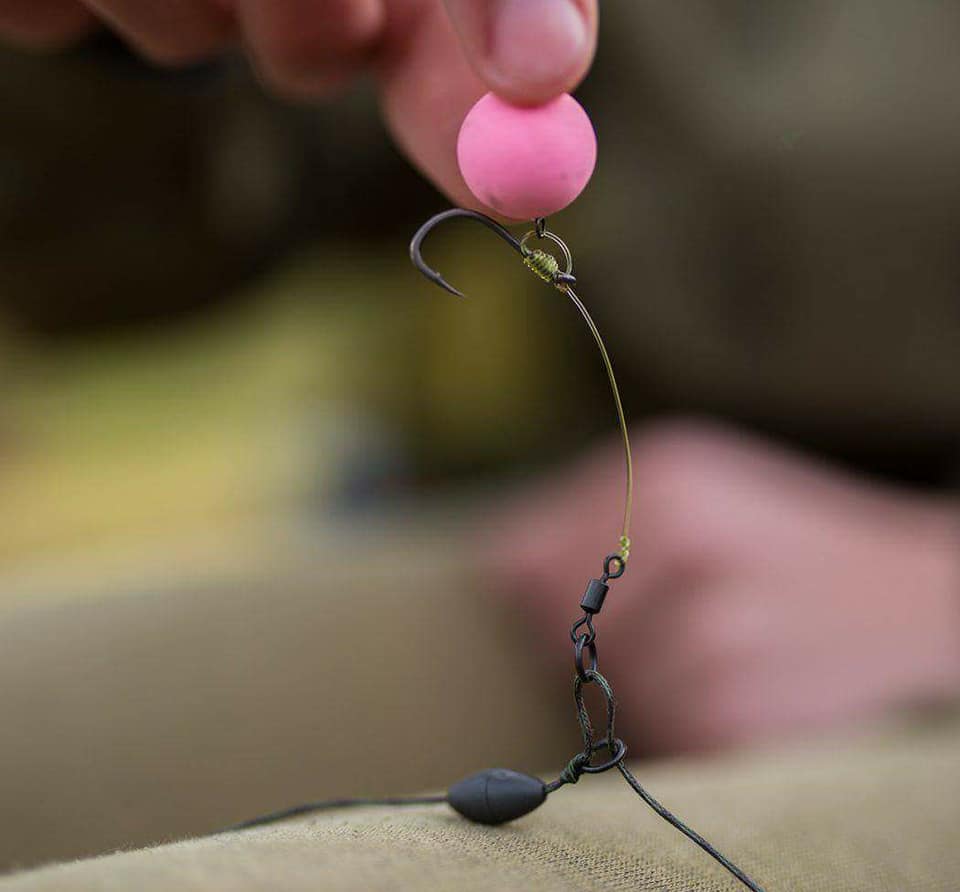 Pb Products Silkray Hit & Run Chod Leader
THE NEW HIT AND RUN CHOD LEADER IS HERE!!!!
The design behind the chod leader was to maximise bite indication as were aware when fishing conventional chod setup there is a degree of movement a fish can get away with without any bite registration , in our eyes that could be a lost fish, so we have designed the hit and run chod leader which operates on a pulley system, so every inch of movement is amplified twice as much so in theory 5inch of movement at the business end is 10inch of movement at the reel end
Available in weed and gravel colour
90cm lengh
2 complete units per pack
There is also weighted size available in the range utilising one of our 1g contra-liners to counter balance the more buoyant pop ups out there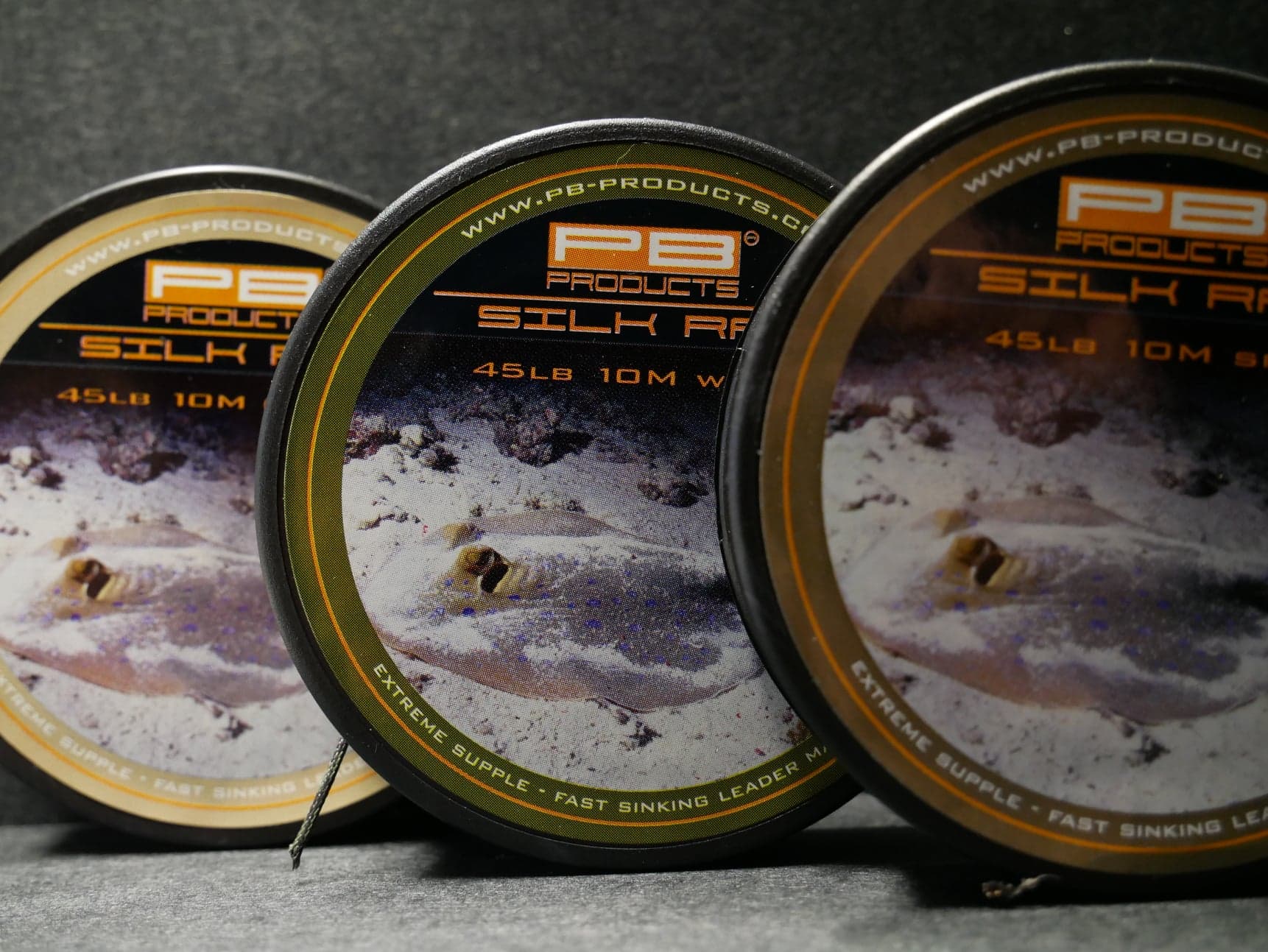 PB products Silk Ray 'lead free' leader
Silk Ray should be your number one choice when it comes to choosing a very smooth, heavy sinking, durable, and easy to splice leader material.
Its heavy fibres means it will always lay flat to the lake-bed like no other material.
Gravel, Weed & Silt colours available
45lb breaking strain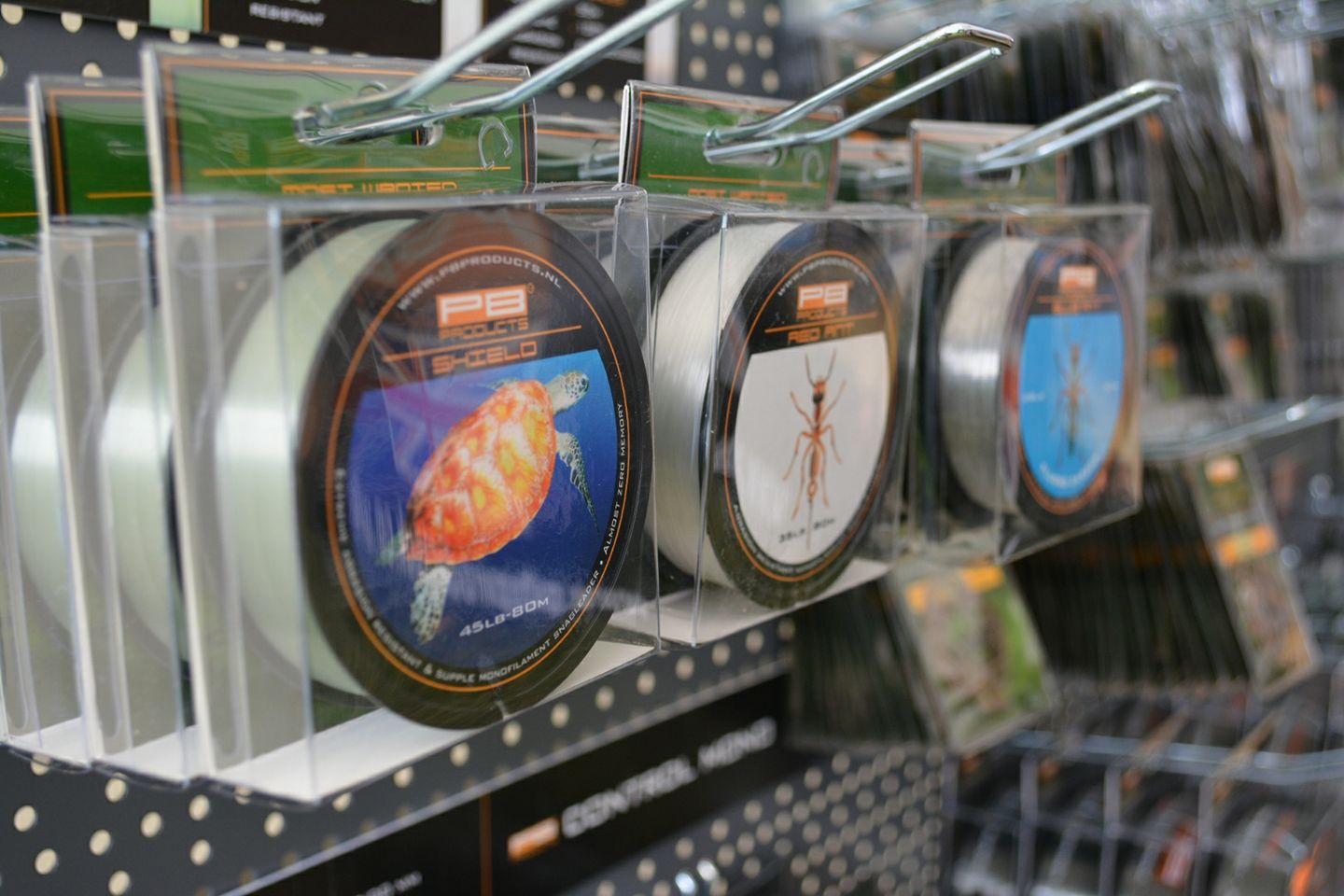 PB Products 'Shield' Snag leader
One of the most abrasion resistants leader materials on the market.
Shield differs from all other monofilament lines by linking an incredible abrasion resistance with an extremely soft and flexible profile.
Designed to be used with an effective lead-safe system.
Shield is available in a very light green color.
Available on 80 meter spools.
45 Lbs breaking strain.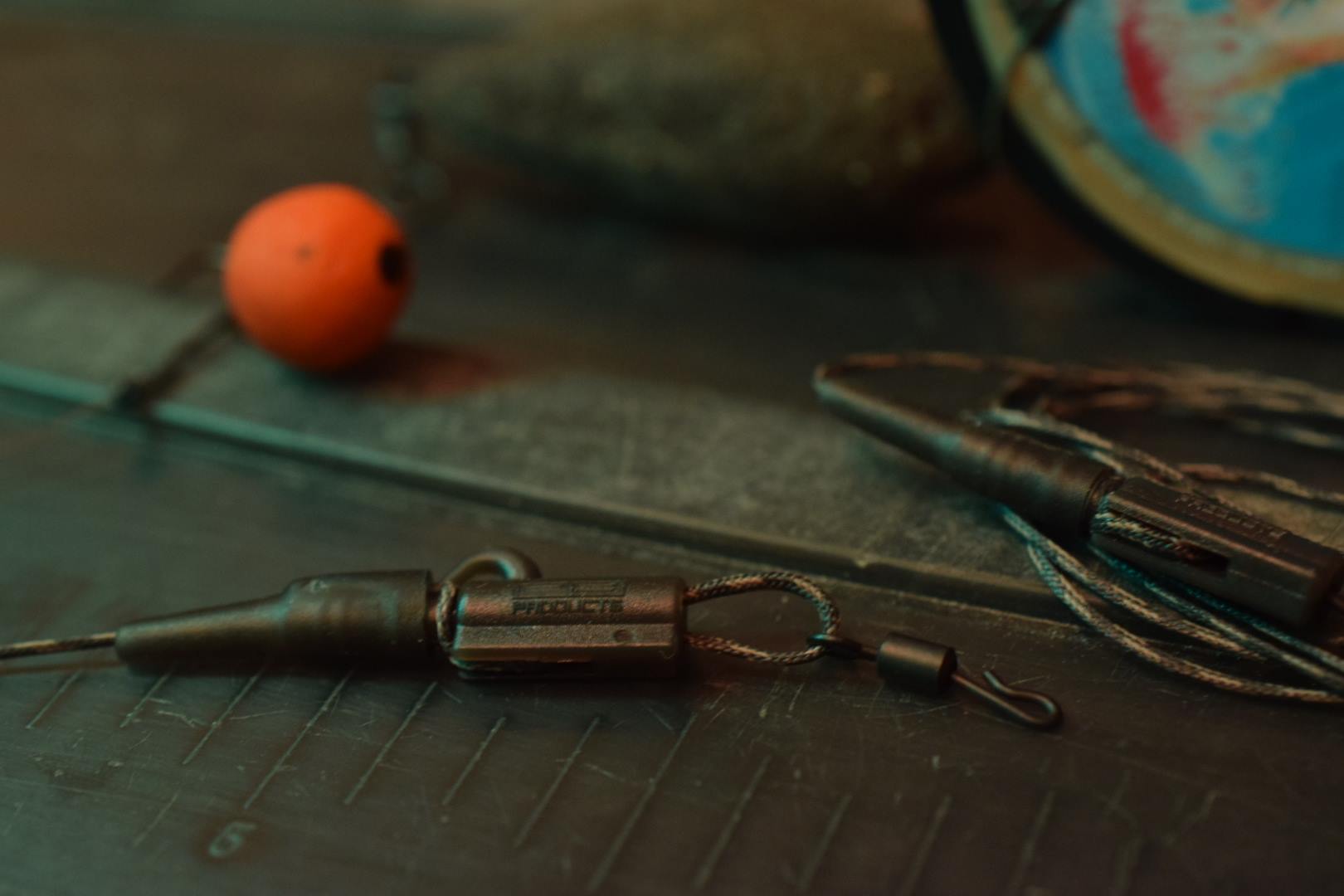 PB Products Silk ray readymade Hit & Run leader
This pack contains 2 readymade Hit & Run leaders, simply attach to your mainline, simply attatch your rig via the speed swivel and your ready to go.
Tied using our fantastic lead free leader material, 'Silkray' it's smooth, supple makes this the perfect material for the system.
90cm length
2 per pack available in 3 colours:
Silt, Weed & Gravel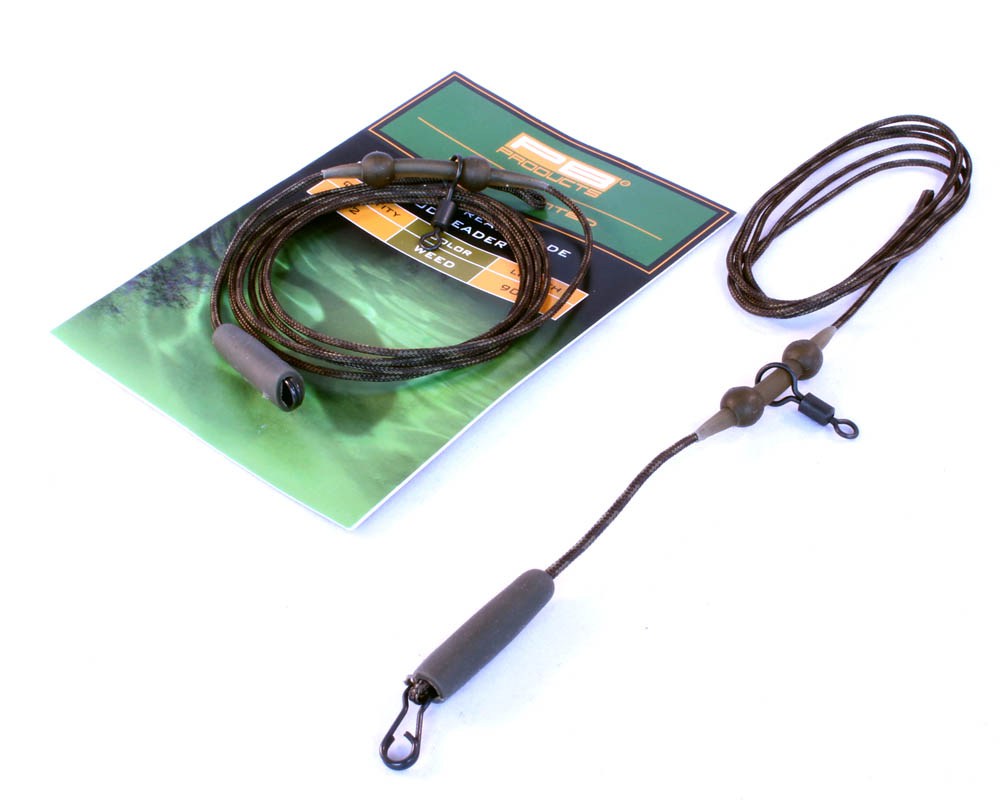 PB readymade Leadcore Leader
For those anglers who haven't the time or the inclination to fiddle about with splicing needles.These leaders come ready spliced and are made with our own DownForce leadcore material.The extreme flexibility of the material blends the lead core very nicely to the bottom. This combined with the camouflage colours of gravel and weed makes this lead core very difficult to detect on the lake bed.90cm in length Weed and Gravel. 2 Leaders per pack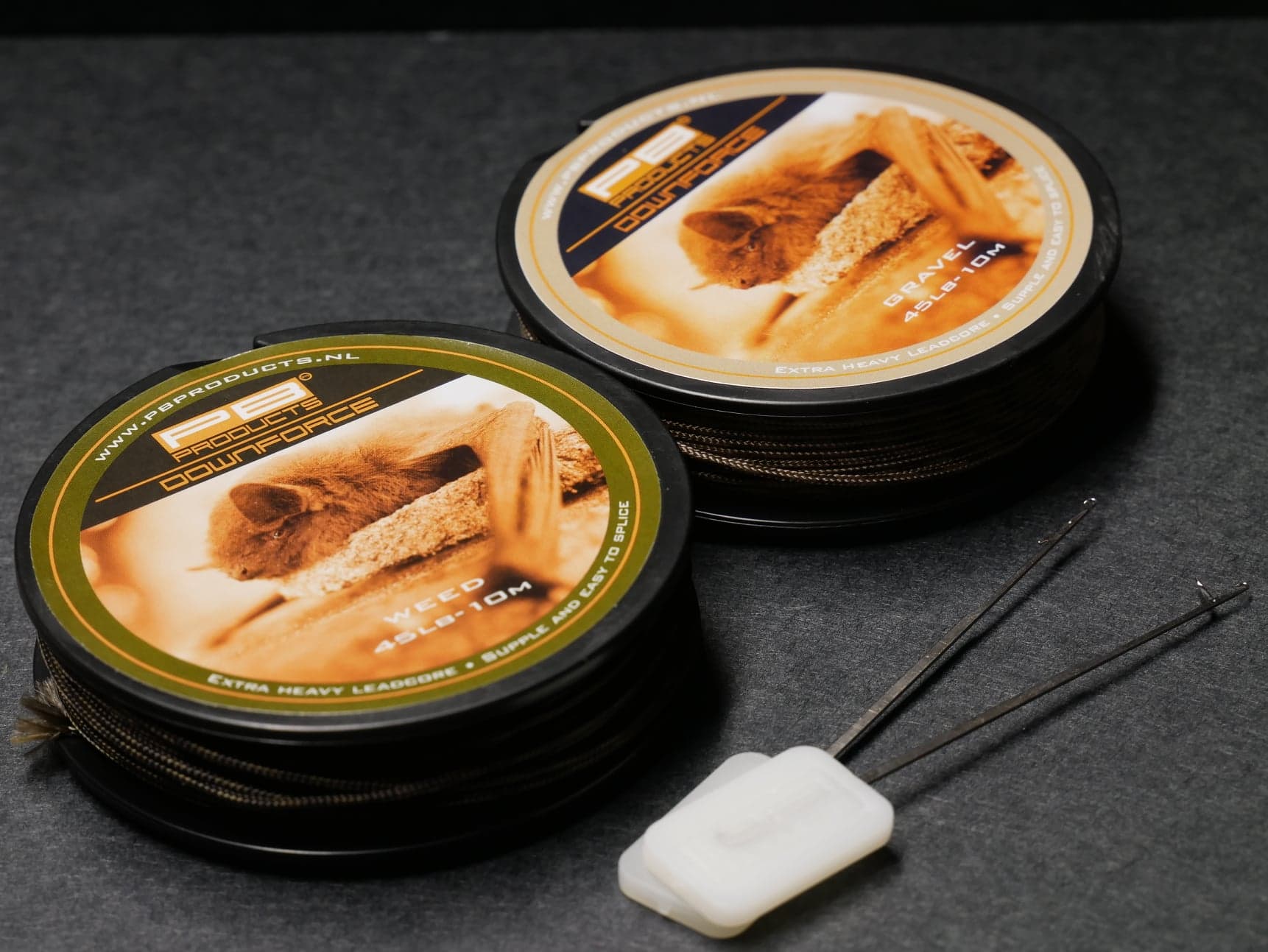 Pb Products Downforce Leadcore
Down Force is a super heavy leadcore leader material, which consists of an outer jacket of soft braid and an extra heavy, but smooth, inner core. Exceptionally easy to splice, it is perfect for creating your own leaders that will hug the bottom and stay hidden from the fish. A must when fishing for tackle wary carp. Down Force is supplied on 10mt spools and a breaking strain of 45lb.
Available in a weed or gravel colours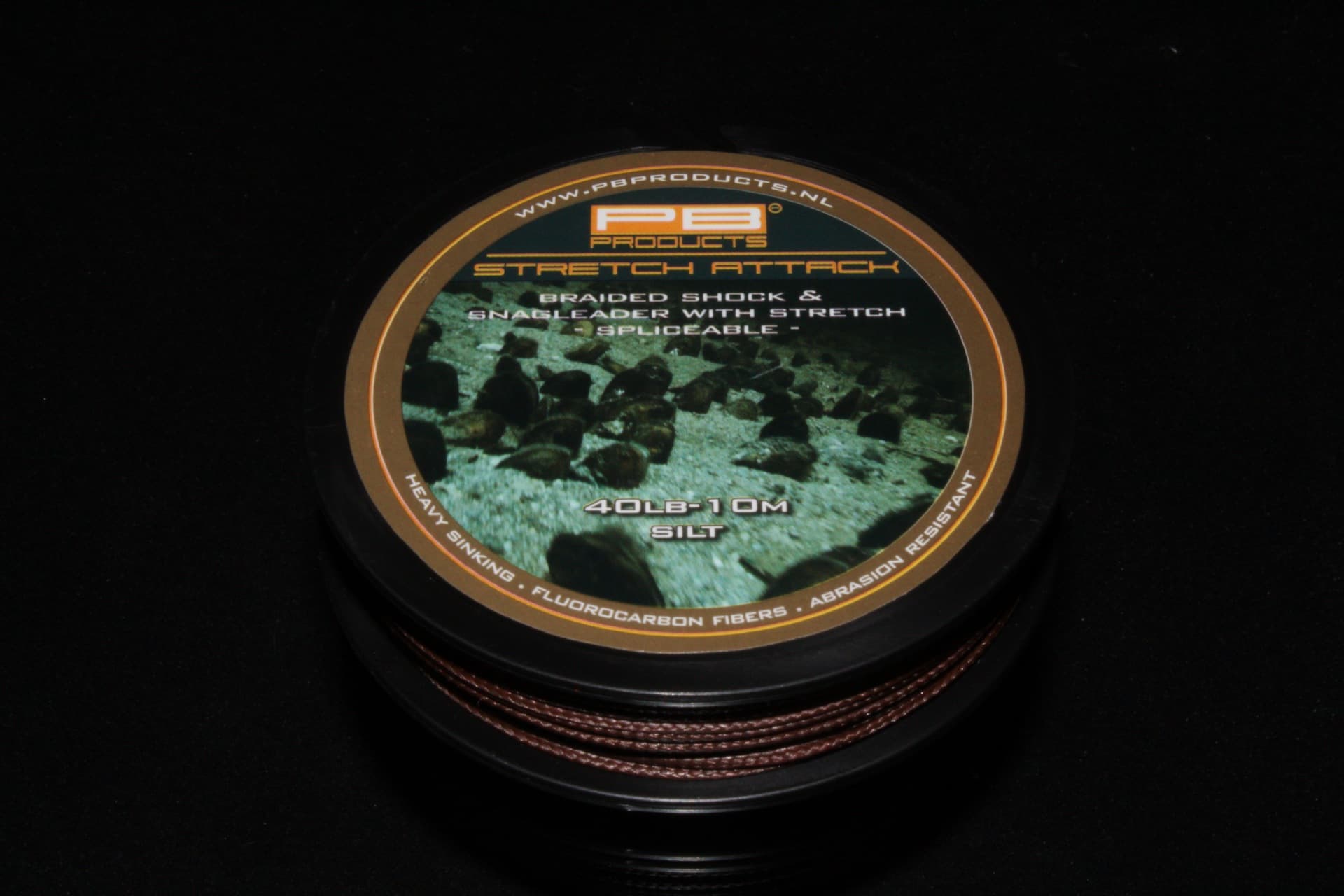 PB Products Stretch Attack
NOT JUST YOUR NORMAL LEAD-LESS LEADER STRETCH ATTACH IS CONSTRUCTED USING FLUORO CARBON FIBRES WHICH GIVES IT ADDED STRETCH , WE HAVE FOUND USING THIS IN CONJUCTION WITH BRAIDED/FLUORO MAINLINES IT MINIMISES HOOK PULLS AS IT ACTS AS A SHOCK ABSORBER ****INDUSTRY FIRST****
HEAVY SINKING
EASY TO SPLICE
SHOCK ABSORBER PROPERTIES
PERFECT TO USE WITH BRAIDED/FLUORO MAINLINES
AVAILABLE IN
WEED
SILT
GRAVEL
40LB BREAKING STRAIN
SUPPLIED ON 10M SPOOLS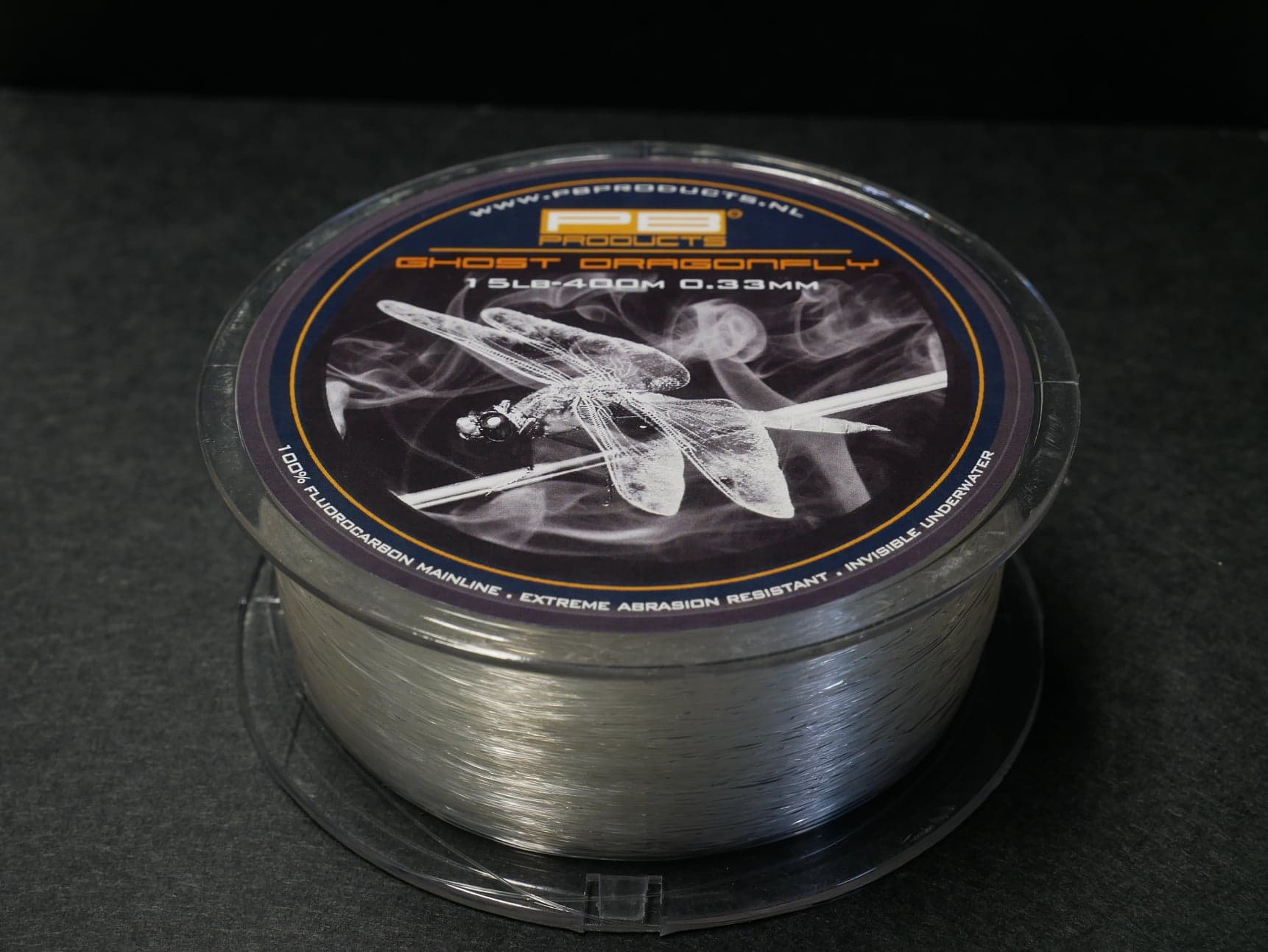 PB Products Ghost Dragonfly Fluorocarbon
Ghost Dragonfly from PB Products is a beautiful 100% Fluorocarbon main line it combines extreme smoothness with a high specific gravity, which makes this Fluorocarbon sink like a brick.
In addition, Ghost Dragonfly is extremely abrasion resistant. Due to the unique composition of various raw materials, this line will not pick up 'dirt from the water' and can be used for a long time.
100% Fluorocarbon Mainline
Invisible underwater
Packed on reels of 400 meters and available in various diameters.
15lb 0.33mm
18lb 0.37mm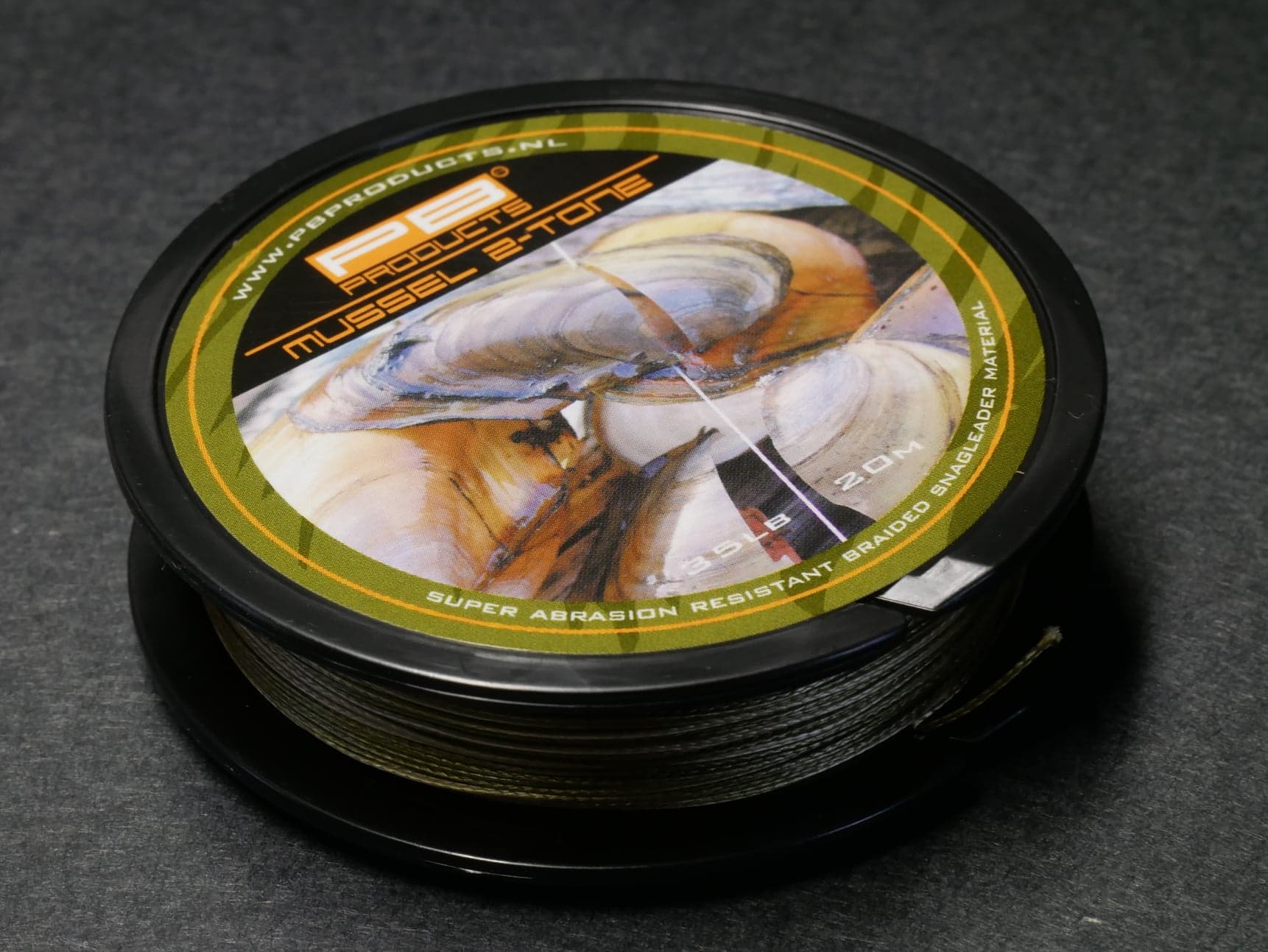 PB Products Mussel 2-tone Braided Leader
Extremely flexible for storage material with a high content of Kevlar. A product that stands out from other materials by a stroke incredible abrasion resistance. The difference between this product and a mono for stroke such as Red Ant lies in the fact that the braided version is much smoother and therefore less likely to jump off of the mill.Moreover, this material is very well suited in the fight against all kinds of aquatic plants. Remember that you only use this product in combination with an effective lead-safe system. In addition, it should
Using this product should never be an excuse to fish beyond cuttings. For this foresight, we recommend a Mahin leader knot. Available in packages of 20 meters, 35  45 lbs.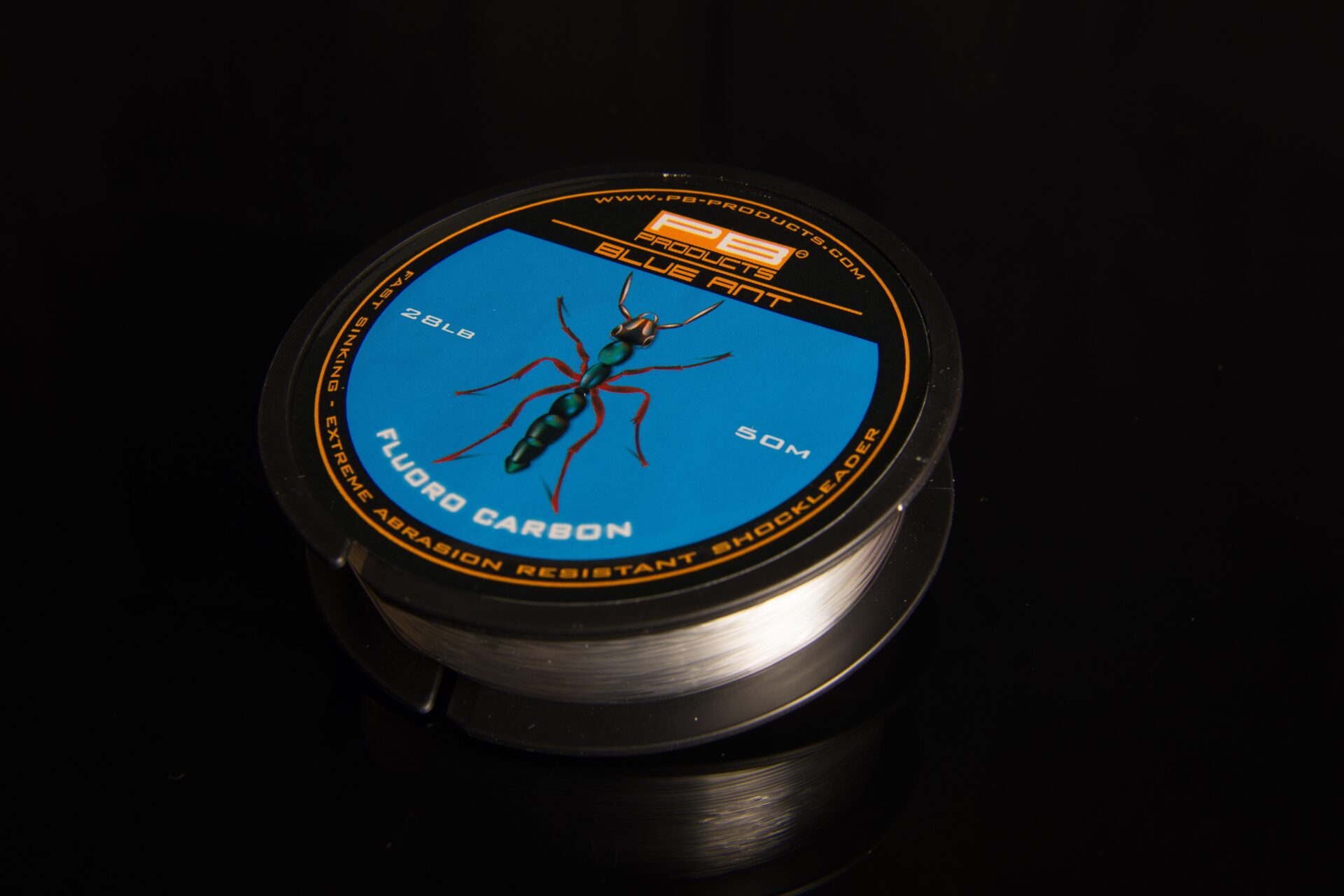 PB Products Blue Ant Fluorocarbon
This is a 28lb Fluorocarbon shockleader material, great knot strength and easy to tie.
clear in colour
28lb
50m spool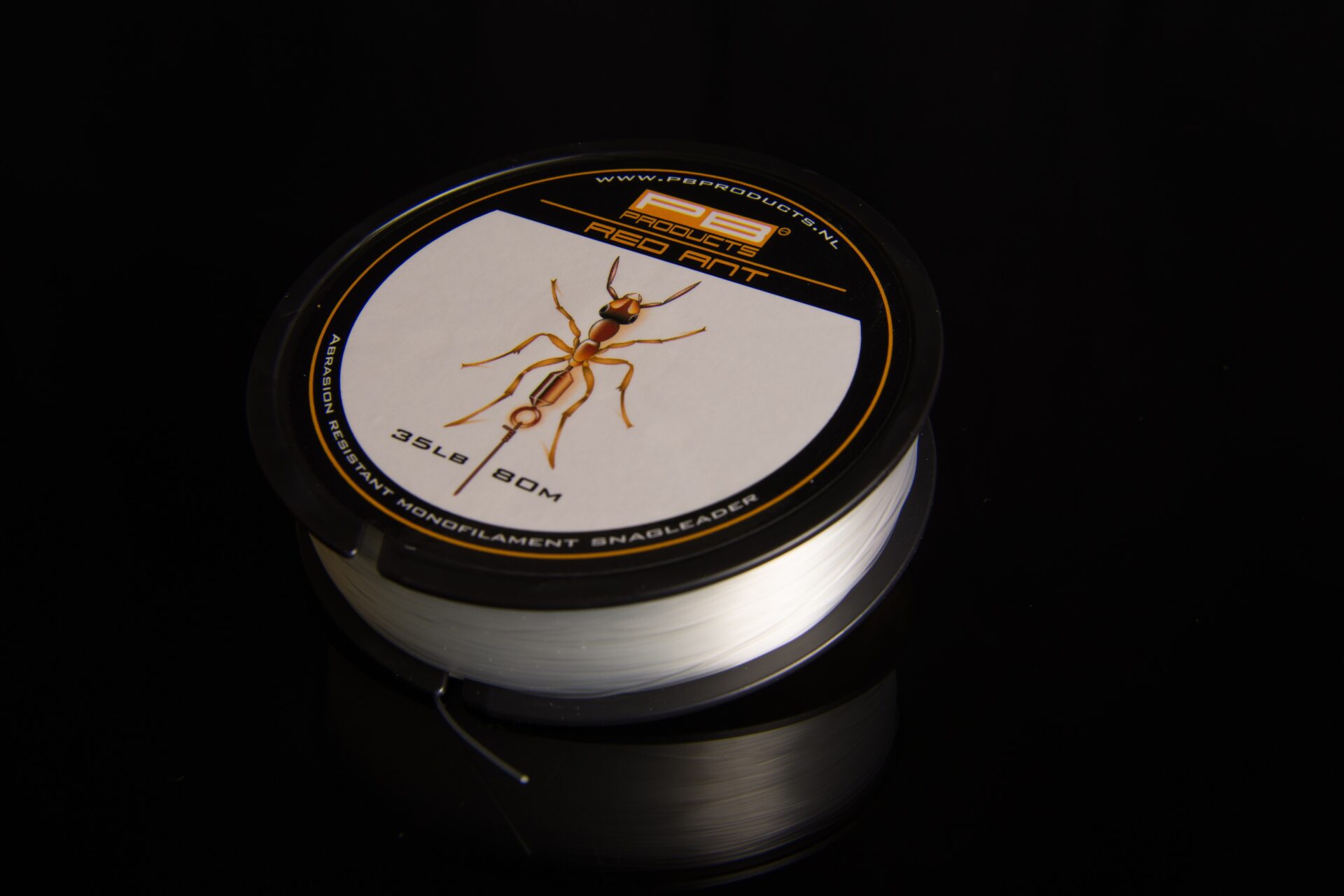 PB Products 'Red Ant' Snagleader
An extremely abrasion resistant monofilament designed for use as a snag leader..
Red Ant has a breaking strain of 35 Lbs and is clear in colour.
It is designed to be used in combination with an effective lead-safe system when fishing near snags or sharp gravel lake beds.
Available on spools of 80 meters.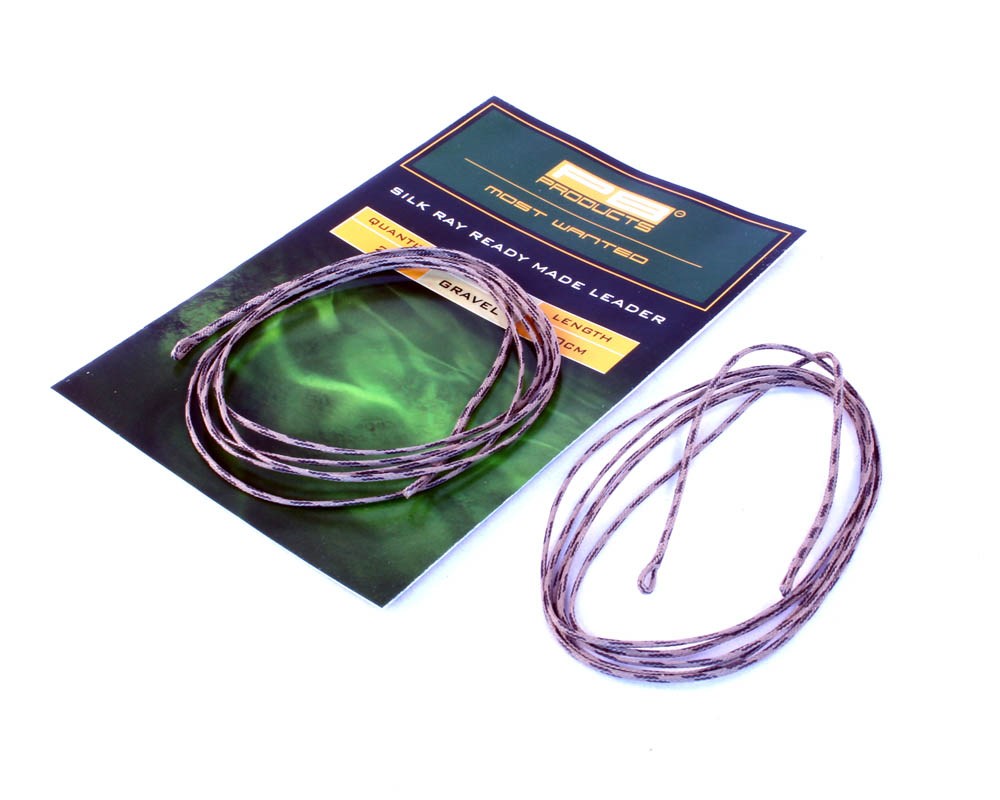 PB readymade Silk-Ray leader 90cm
Pre Spliced and ready to use in seconds. Keep everything pinned to the ground with this great lead free leader material.Super soft, supple and sinks like a brick. The ultimate alternative to leadcore.available in Gravel, Weed & Silt colours 90cm or 60cm lengths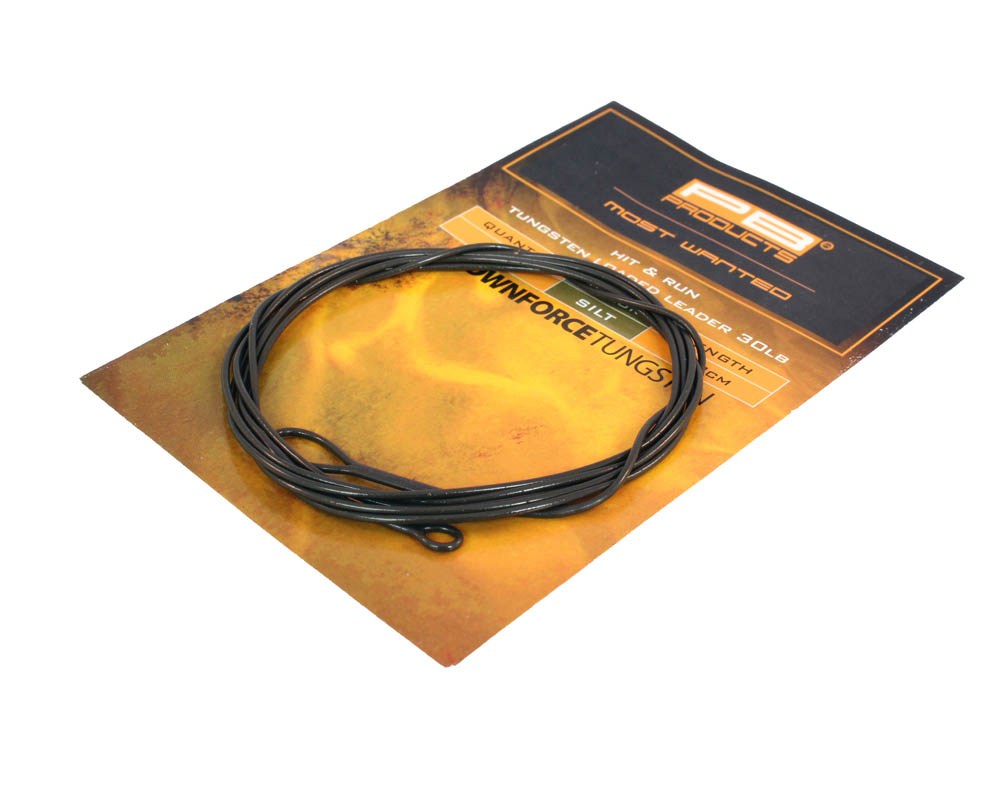 Pb Products Downforce Tungsten Loaded leader
Our Downforce Tungsten Leaders are built around a 30lb breaking strain fluorocarbon inner core.A tungsten loaded outer sleeve provides extra weight to ensure that the leader always lies flat on the lake bed.Originally designed for use with our 'Hit & Run' systems they are also perfect for standard lead clip presentations.Provided in a 100cm lenth and available in two colours, Weed and Silt.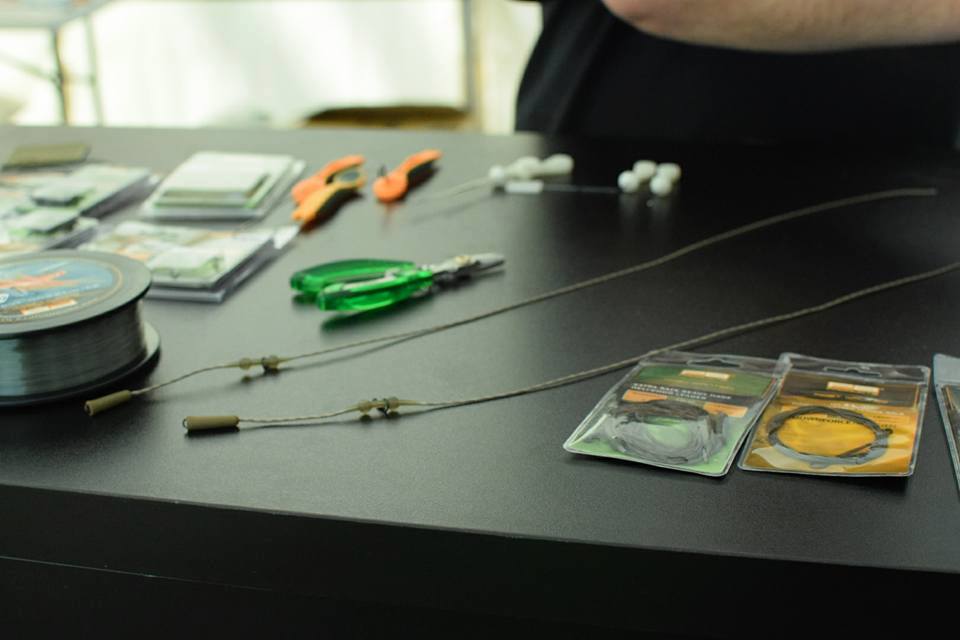 Pb Products Extra Safe Heli-Chod readymade leader
NO NEED TO SPLICE, FAST AND READY TO GO
This lead core leader is extremely flexible, the leader follows the contours of various lake beds effortlessly. Also, the leader is provided with our specially designed Heli-Chod system.This system allows you to fish with both a helicopter or a Chod Rig. The beads can be adjusted to fish at any height to combat particularly soft silt or longer weed.Should a breakage occur, the safety beads can easilly detach and jettison the rig from the leader, lead and any mainline that may still be attached.The leader comes with a Big Eye Swivel (for attaching the rig) and a Heli-Chod Hood (this serves as end stop and buffer). 2 pieces per pack, 60cm or 90cm, 45lb in a choice of Weed or Gravel

CARP FISHING IS NOT WHAT WE DO,
IT'S WHO WE ARE!