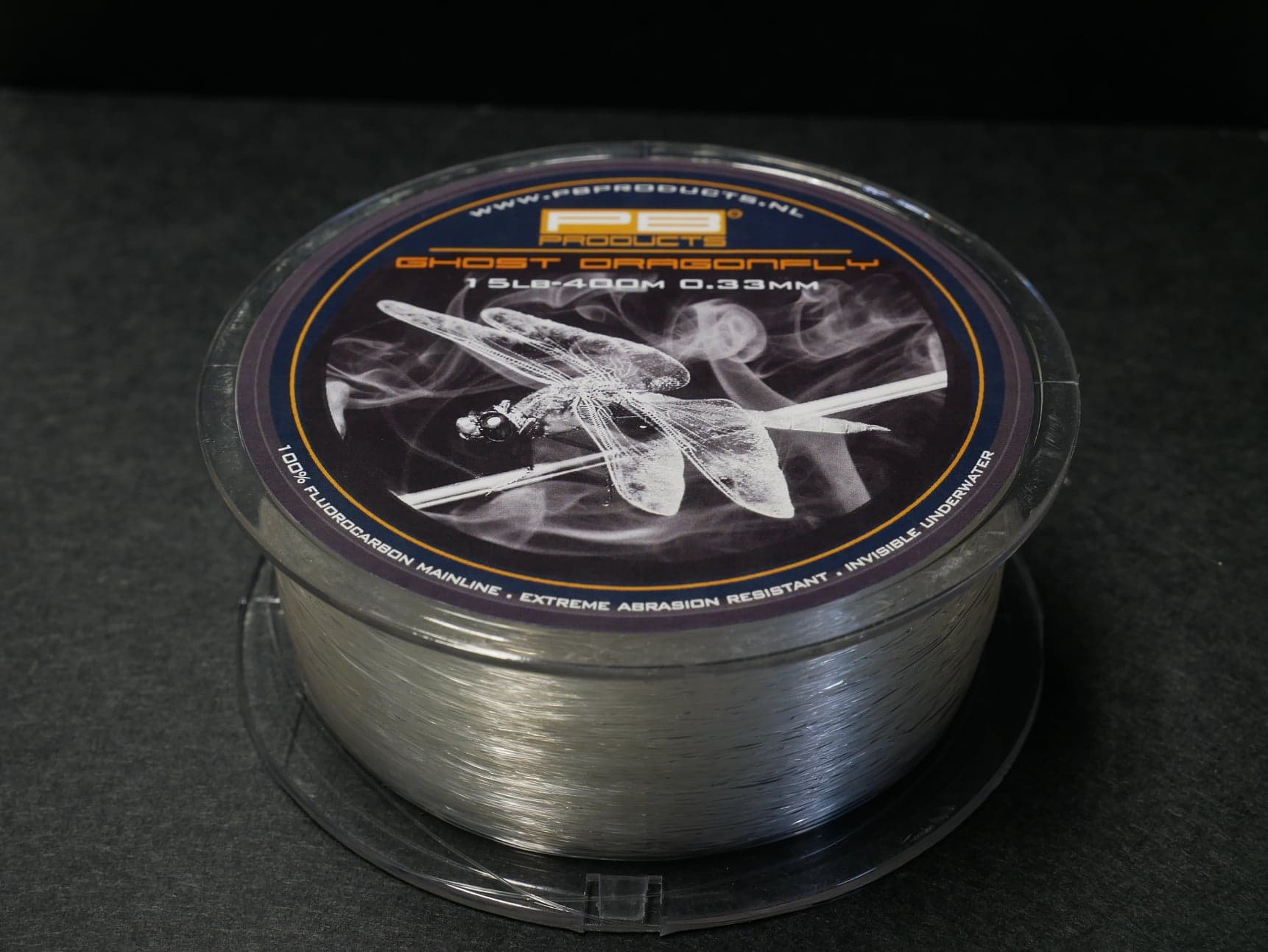 PB Products Ghost Dragonfly Fluorocarbon
Ghost Dragonfly from PB Products is a beautiful 100% Fluorocarbon main line it combines extreme smoothness with a high specific gravity, which makes this Fluorocarbon sink like a brick.
In addition, Ghost Dragonfly is extremely abrasion resistant. Due to the unique composition of various raw materials, this line will not pick up 'dirt from the water' and can be used for a long time.
100% Fluorocarbon Mainline
Invisible underwater
Packed on reels of 400 meters and available in various diameters.
15lb 0.33mm
18lb 0.37mm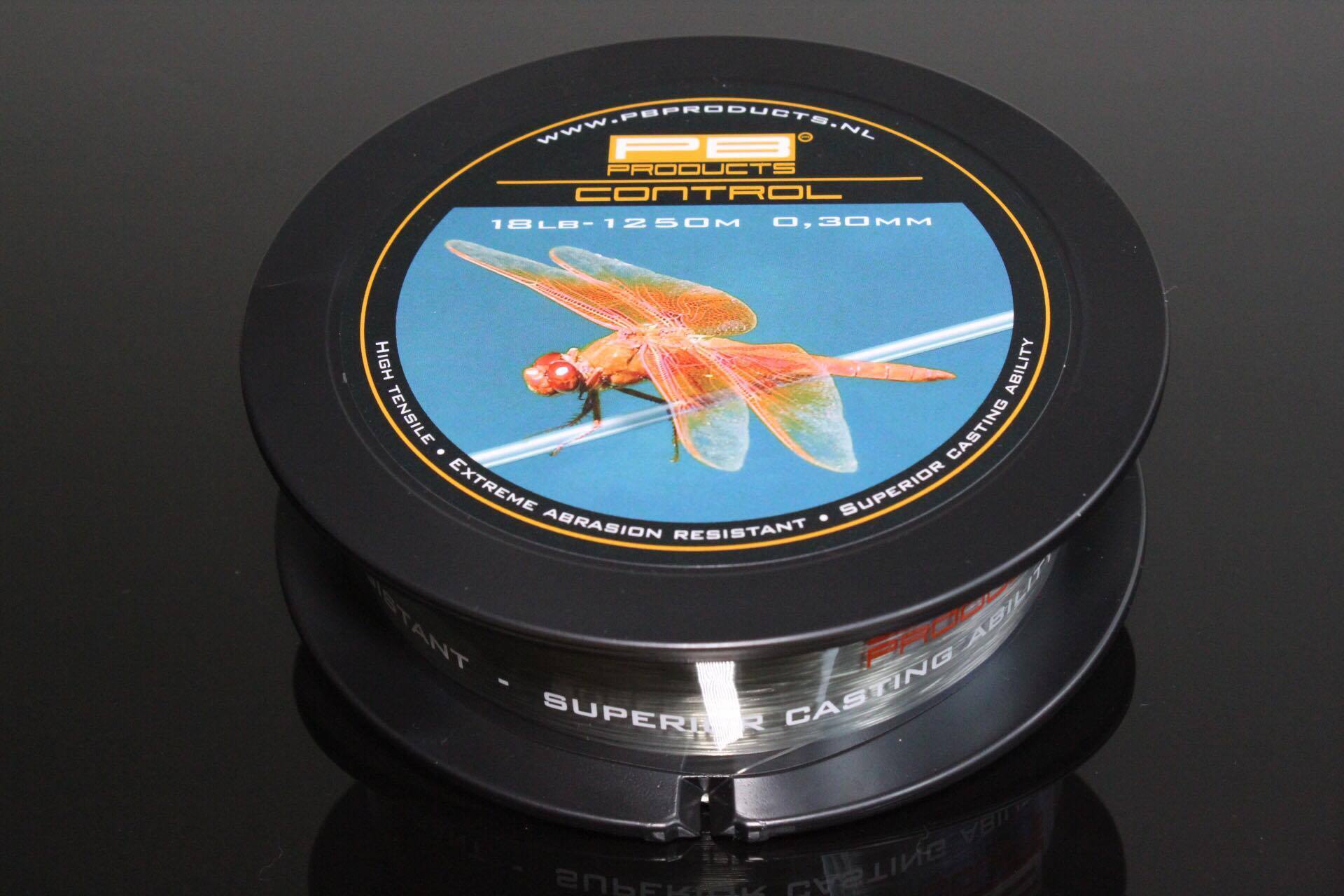 PB Products Control Mono mainline
T
A high tensile monofilament main line with superior casting performance enhanced by the smooth silicone coating and low diameter.
Control mono is a soft, supple, fast sinking mainline material with high breaking strain and low diameter.
Control Mono has a low stretch and minimal line memory which makes it very easy to use and it does not "kink".
Available in 5 different breaking strains
11lb, 0.25mm, 1250m spool
18lb, 0.30mm, 1250m spool
24lb, 0.35mm, 1250m spool
28lb, 0.38mm, 1250m spool
33lb 0.43mm, 1000m spool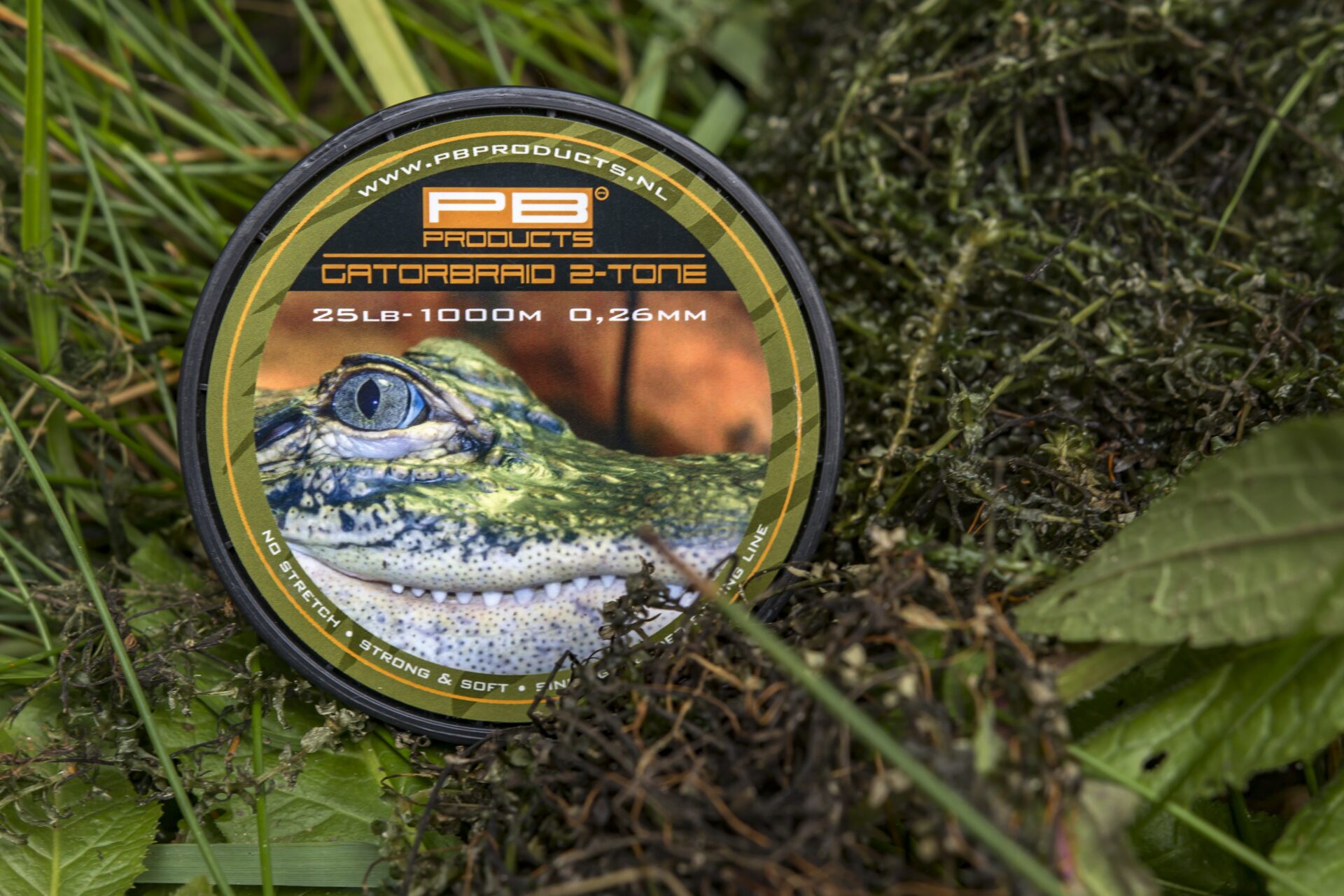 PB Products Gatorbraid
Slow sinking, supple braided mainline, specifically developed for the extreme distance fishing and snag fishing. Gator braid Two-Tone has virtually no stretch and this will help with excellent bite indication. A strong, low diameter braid available in two sizes:
25lb ,0.26mm, 1000m spool
30lb, 0.30mm, 1000m spool

CARP FISHING IS NOT WHAT WE DO,
IT'S WHO WE ARE!