Spring is an exciting time for most of us, all life on the bank and in the water starting to wake up as well as many anglers hitting the banks for the 1st time with excitement and anticipation of what might happen at any moment, new targets, Pb's and even the start of a new campaign will for most give us plenty to think about. Baiting approach is key, fish will start to wake up and use all layers of the water often giving away there positions at first and last light so be sure to be awake nice and early. With the fish becoming active,
I honestly believe the smaller baits work the best, be it on a zig or firm on the deck, using chops and broken boilies being a firm favourite for me, starting with an 18mm boilie and putting them through the grinder gives a perfect assortment of shapes, sizes and textures, giving as much of a food signal off as possible through the water column and a good mixture of random bits of bait around the hook bait to keep them hungry fish guessing and coming back for more.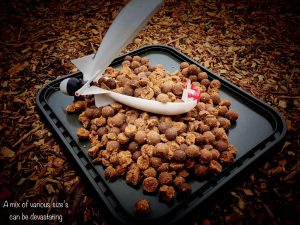 The use of liquids can also play a huge role in attracting fish in to your swims either in solid PVA bags with crumbed boilie and small pellet or a good dollop in to your boilie chops before spodding them out, the effects can be devastating and definitely land you more fish this spring. Another main spring tip is location, with the fish waking up and moving about and the sun getting the little bit higher day by day, keeping an eye on the margins can be key, reed beds and snags can be a very attractive area and sanctuary for fish and shouldn't be overlooked as the shallow water warms.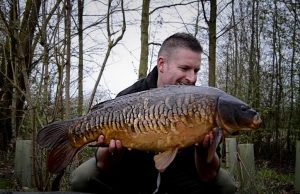 I also keep an eye out for any fresh weed growth I can find this will be a good place to start as the fish won't be to far from here, it's a place they will visit and hold plenty of naturals to keep them returning.