Short winter sessions
Winter can be hard, long, dark and cold. So most people will be  hanging  up there rods and waiting  for the first signs of spring before getting the rods back out. But I think winter is one of the best times to be out on the bank!
Carp will be wearing there winter colours and will be looking fantastic for when you take a selfie with it.
With family life and a busy work schedule I'm very limited getting on the bank, so I make all my short sessions count. Weather it be hours, minutes i awalys spend some time walking the lake and just watching for any signs that could give the carp away.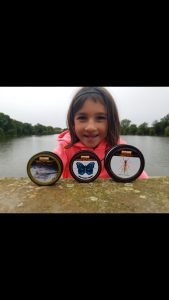 Bait selection is very important and there is a wide choice to choose from. But my go to baits would be
MAGGOTS- Where venues have few nuisance fish and you can get away with maggots, they are probably the finest carp bait you can pack in your kit in the colder months.
HEMP – Hemp is an amazing bait whatever the conditions, and although oily, hemp oil seems to be acceptable to carp in cold water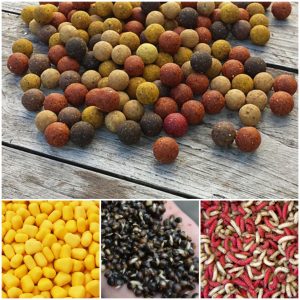 High-viz pop-ups
HIGH-VIZ pop-ups must be the most common cold water approach for carpers everywhere. And why not . Weather it be bright pink, bright yellow, bright green they seem to have that winter edge that we all think they give us, right!
BOILIES-  with some people completely stopping using them,  I always continue with them. Just changing from a fish meal to a more milky boilie.
CORN- I've always have corn with me no matter the time of year and this also plays a big part of my winter baiting. You can not beat them tiny pieces of gold.
Good lighting and good tools are vital


And with some of these pb products you will not go far wrong.  My rigs are very simple. I still use the same rig as I do in the summer, just change the size of the hook to a slightly smaller. Simple german rig made from the brillant jelly wire and a size 8curved hook. There is no reason to change what you are doing if you feel confident and you are catching. But making some slight changes can make a difference.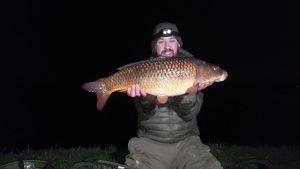 .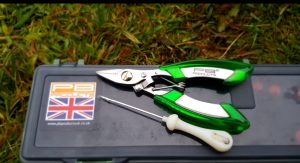 Keep at it and don't be afraid of the wind, rain, cold and dark… because if you work hard enough at it, you will be rewarded….